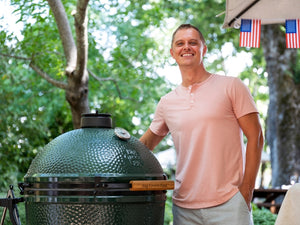 9/2-9/3
Four Seasons Napa Valley Labor Day BBQ
Live Labor Day weekend grilling events with special guest Jack Arnold, Big Green Egg's barbecue specialist and pitmaster
Learn more
10/14
Four Seasons Austin BBQ
Locals and visitors will get an extra dose of deliciousness during this year's Austin City Limits festival thanks to a one-of-a-kind "backyard barbecue" at Four Seasons Hotel Austin.
Learn more
2023 Event List
Feb 4 - Wassis Meat Market BBQ Class
April 27 - Ian's Friends Benefit BBQ ATL
4/22 New Bern Country Club
5/27 - Four Seasons Lana'i Memorial Day BBQ
7/2-7/4 - Salamander Hotel, 4th of July BBQ
7/8 - Point Reyes Farm, Monterey CA
9/2-9/3 - Four Seasons Napa Valley Labor Day BBQ
10/14 - Four Seasons Austin
10/21-10/22 - Four Seasons Santa Fe
11/25 - Four Seasons Resort Nevis
2022 Event List
June 4 - Firethorne Country Club - Summer Jam
June 17- Frank Family Vineyards
June 18-19 Four Seasons Resort Napa Vallley
July 4 - Four Seasons Resort Anguilla
July 23 - Wassis Meat Market (Class)
July 30 - The Seagate Hotel - Delray Beach FL
Aug 13 - TPC Piper Glen - Summer Jam
August 28 - Four Seasons Hotel Baltimore
Sept 3-4 Four Seasons Resort Santa Fe
September 10 - Four Seasons Hotel Denver
September 24 - Four Seasons Hotel Houston
October 16 - Four Seasons Hotel Austin
October 21 - Four Seasons Hotel Lanai
November 12-13 - Four Seasons Ocean Club in the Bahamas

Jack Arnold is a one of one. Jack is a guy that when you go to one of his events, you can't decide which is better- the food or the energy at the event. If you like to smile, laugh, get excited, and eat some of the highest quality food cooked by a world class chef, then Jack is your guy. I say this time and time again and will continue to say this: Jack is the only guy on earth that can do what he does, and that's for a real reason.
Nick Cassano, @nicky.cass

Jack is one of the most beautiful souls I've ever met! His kind heart and uplifting attitude is truly admirable. But let's talk about his food…the first time I met him he invited me to a bbq and it truly was top 5 meals I've had in my life. The steak was impeccable and so flavorful! I think about it all the time. I'm just waiting for him to invite me again!!
Sami Schnur , The Naughty Fork @thenaughtyfork

Jack came and grilled for the family. The food was insane. Best steak I've had. He needs a Michelin star! But more than the food— jack is a great human that has become a close friend
Patrick Schwarzenegger, @patrickschwarzenegger